Working together to support carbon neutrality and a sustainable property market.
We know that here at West One we are one influential part of an ever-changing property finance and housing market. This campaign launch is about taking responsibility for the changes we can make to have a positive impact on sustainability and carbon reduction within the property and housing markets.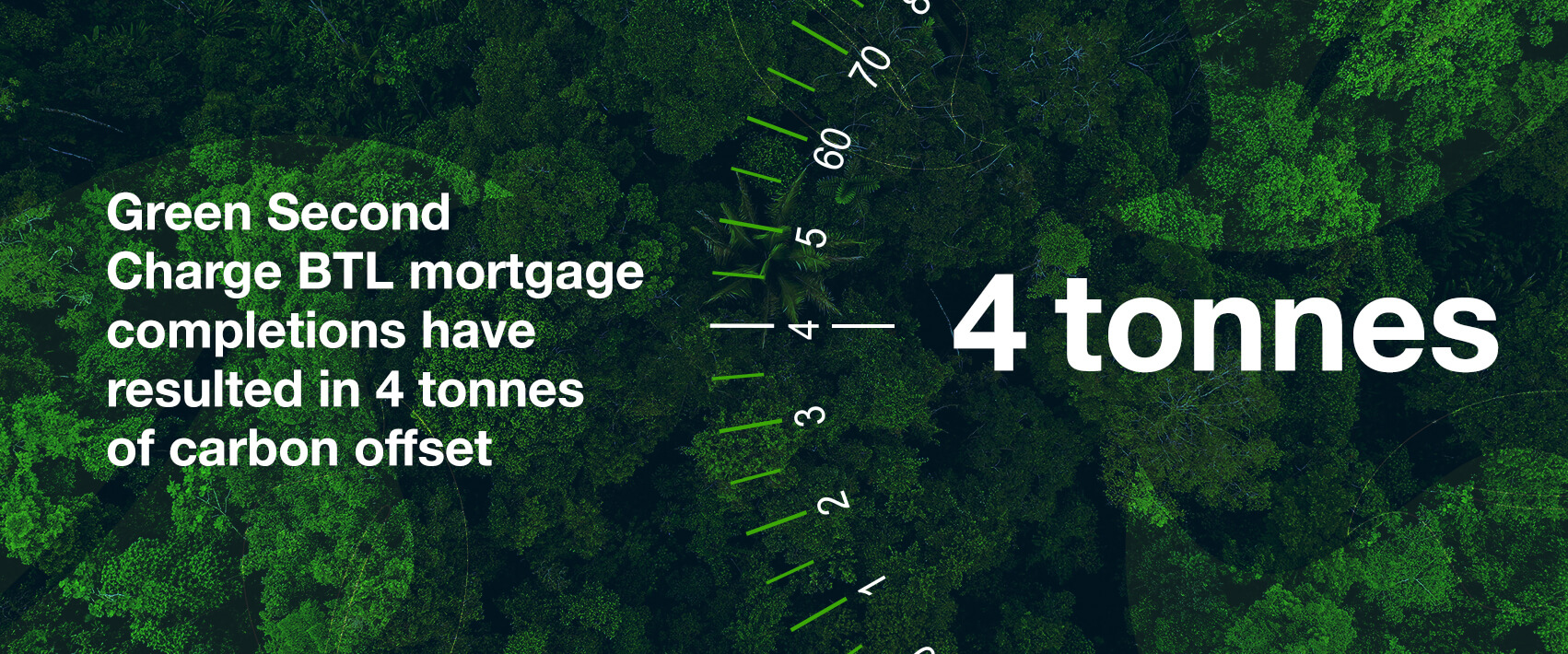 Whilst we are one influential and moving part of the chain, we cannot change the whole market alone. However, we feel we have a responsibility to positively impact the space we work in where we can. We hope others would feel the same about doing the right thing for future generations.
What we've launched?
Green Buy-to-Let product:
We are developing and releasing a series of new products aimed at brokers and clients who are looking to fund projects with sustainability and carbon reduction measures in mind. The first of these products is our Green buy-to-let product.
A summary of the changes is noted below:
NEW green products available for Standard Property types

Available for properties with an EPC rating of A-C

Not available for new build properties (Conversions are permitted)

Available to 75% LTV

5-year fixed-rate options are available

Minimum loan size £50k, Maximum loan size £1.5m
Second Charge Buy-to-Let mortgage product:
We are delighted to have launched the first ever green second charge mortgage available for professional and private landlords who own properties with an EPC rating between A-C. Our newly refreshed range of second charge buy to let products offer some great features including:
Why now?
Our market is ever-changing and we know we have to act now to play our part in the future we all wish to achieve. As a business drive sustainability internally and are committed to positively impacting the future of our team, those who we do business with and the industry we sit in. Our business's ESG policy and plan are core to our mission and help drive our strategies – small changes now will make a big difference in the future.
How are we making a difference?
We are not only researching and developing products to drive change, we are also committed to driving carbon neutrality.
The products launched within the Funding the Future initiative offer our clients an option to choose more sustainable products and make positive changes themselves, to further enhance this we will be working with Gold Standard to offset carbon in projects across the globe and in developing communities.
For every product completion within the Buy-to-Let Green range, West One will offset one tonne of carbon for the Utsil Naj - healthy homes for all in Guatemala project.
For every 10 product completions within the Buy-to-Let Second charge green range, West One will offset one ton of carbon for the Utsil Naj - healthy homes for all in Guatemala project.