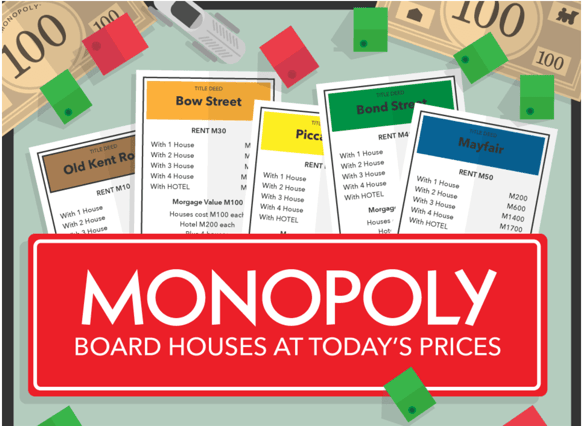 Whether you're playing as the boot, the dog or even the battleship, building up your property portfolio has never been easier than when playing Monopoly, particularly as even properties in the most affluent areas of London set you back no more than £400. Sadly, reality couldn't be more different with £400 not even covering a week's rent in the city nowadays.
Our new infographic uncovers the current average value of properties located on the Monopoly board, from Old Kent Road, all the way to Mayfair. While it won't come as a surprise that these prices are now heavily inflated, you may be surprised to find that the areas that are now the most expensive don't necessarily match up with the most expensive locations on the board.
For example, although Mayfair remains the most expensive location, Marlborough Street is now the second most expensive area in the capital with properties costing an average of £2.4 million!
Take a look for yourself and see just how much you could expect to spend should you buy or rent in the London of the Monopoly board.
Share this infographic on your site by copying and pasting the below

Share this infographic on your site by copying and pasting the below