Sometimes adding value to a property can be simple and straightforward. Other times, it takes a bit more creative thinking. But the truth is that to increase property value, the majority of homes can be improved in one way or another – it's your job as a property developer to find out how.
Convert the loft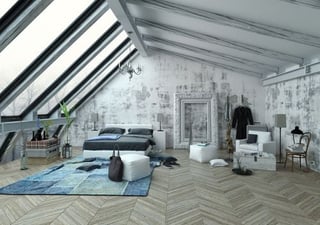 Not the easiest of projects but cheaper than an extension and more likely to add value as you'll be using otherwise-dead space instead of taking over part of your outside space.
Your standard loft conversion will cost anywhere between £10,000 and £40,000 but will add 10% to your property's value, according to Movewithus. With Rightmove putting the average price of properties coming to the market at £309,122, a loft conversion could give you a return of around £30,000.
Conservatory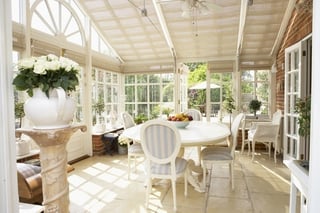 Unlike a major extension, a conservatory doesn't need planning permission, provided you're not covering more than half of your garden. And even a large structure can be built within 3 months for around £5,000.
A study from Zopla says that a conservatory can provide developers with a 108% return on investment, on average, adding nearly £6,000 to the value of the average home.
Improve the garden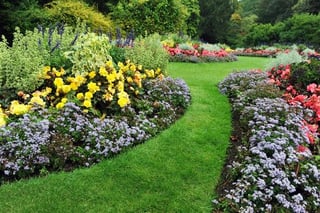 Sometimes a forgotten area when talking about property development, a garden is a hugely important part of the sales appeal of the property and can add up to 20% on the value, according to What Investment. A tangled mess of bushes and rusty swings, on the other hand, can put many buyers off.
You don't need to spend a fortune to tidy it up, but it's worth getting a proper gardener in to do so. Take it a step further and get it fully landscaped – but remember, something that looks like it might need a lot of work could actually put buyers off.
Get rid of the garage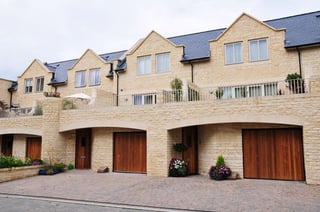 We're not saying you should knock it down but these days the garage is less often used for cars and more likely to be housing boxes, the lawn mower and garden furniture. You can transform this wasted space into a number of uses from an outside office to a more ordered storage space with shelving. The value then becomes the same as the internal space, thereby increasing your property's habitable square metres.
With the average price per square metre around £2,200, according to Halifax, and a standard garage covering 18 sq ms, that's an added value of around £36,000.
Even just a de-cluttered garage that has been painted, had electrical points added and made to look habitable could add to your property's value.
Get painting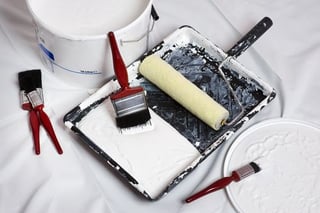 It's amazing what a lick of paint can do to your home. And while it won't add any structural value, it makes it much more saleable and likely to shift faster. And the faster a property sells, the quicker you can move on to your next project.
Areas to focus on include the front of the house. A well-painted exterior that takes care of woodwork and window frames does actually add value to your home, and for relatively little cost.
Consider the kerb appeal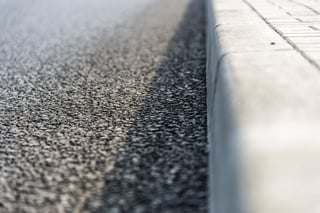 There's plenty you can do to increase the outside appeal of your home – from improving the condition of your front door to tidying the garden. These are only small changes but can add to the value of the property.
And it shouldn't stop there. Most people make up their minds about a home before they even get into the first room, so make sure your hall is looking its best. Add a few mirrors and lights to make it feel bigger. And get rid of clutter.
Get planning permission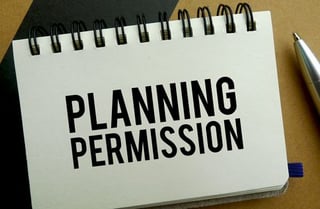 If you think there's any chance a future buyer might want to expand or convert outbuildings on the property's grounds, then it's worth seeking planning permission yourself before the sale. This only costs a few hundred pounds but can add serious value. It also makes it more appealing to buyers who can avoid the hassle of dealing with councils themselves.
Transform the kitchen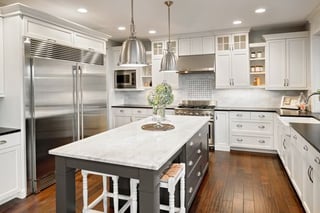 The kitchen is the modern hub of the home, so attention needs to be given to it. Make sure it's modern, with everything in working order. It should be fitting with the period of the home and, importantly, clean.
It's also worth adding a dining table – if you can. Don't squeeze one in as it'll make the room feel smaller, but having a small table for two could transform it from a kitchen to a kitchen/diner – which is much more valuable.
An HSBC study found that a new kitchen adds at least £5,000 to the value of a property – bear this in mind when coming up with a budget for your kitchen revamp.
Deep clean it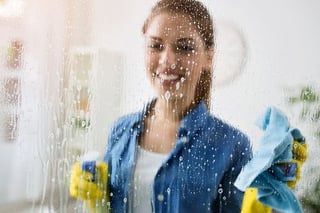 Once all the work on the property is complete, hire a professional cleaner to give it a deep clean. A few hundred pounds spent here will mean your bathrooms will look like new, carpets will be revived and clutter will be removed.