Buy-to-Let Jargon Buster
Being a first-time landlord can be challenging and daunting, especially with some of the terminology and acronyms used when applying for a buy-to-let mortgages and getting a property ready to rent.
This guide aims to simplify the terminology, making it easier for first-time landlords to understand exactly what is going on.
Accidental Landlord
This phrase refers to anyone who becomes a 'landlord' without intentionally wanting to. This could occur when a property is inherited from family member or when someone is finding it difficult to sell a property, and they choose to rent it out.
Alternative Dispute Resolution (ADR)
The ADR scheme is a process which allows landlords and tenants to resolve disputes outside the government courts and tribunals.
Annual Percentage Rate of Charge (APRC)
During the mortgage application process a lender is obligated to show the borrower an APRC which is the true interest cost of the mortgage. This calculation takes into consideration all fees and interest incurred during the entire term of the mortgage, so that the borrower understands the true mortgage cost.
This can be used to weigh up the difference in rate of borrowing between lenders.
Arrangement Fee
This is a fee charged by the mortgage lender when a mortgage is being taken out. This can be paid for upfront or can be included in the mortgage (if included, the borrower will have to pay the interest on the fee as well).
Assured Shorthold Tenancy (AST)
An agreement used to protect both the landlord and the tenant living in their property, outlining the responsibilities that must be upheld. Usually it is a written agreement (however, it can be verbal) and ensures both the tenant and the landlord of the property maintain a particular standard during the tenancy.
Buy-to-let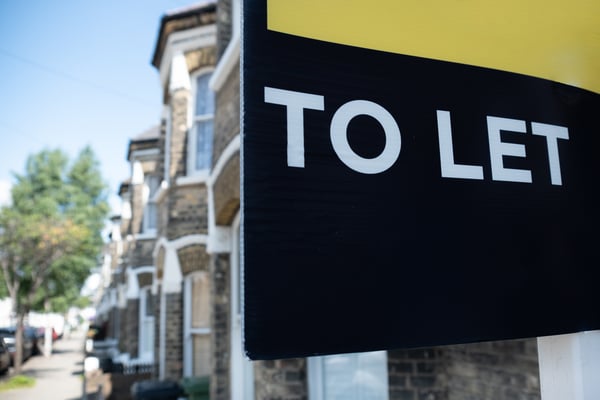 A buy-to-let mortgage is a mortgage specifically used to secure a property which is intended to be let out to tenants.
Broker
This is an individual who acts as an intermediary between the client and mortgage lender. A broker's role is to help the client to identify lenders which offer suitable products to fit their circumstances.
Conveyancing
This is the legal process whereby ownership of a property is transferred with the intention of it then being let out.
Credit Score (Rating)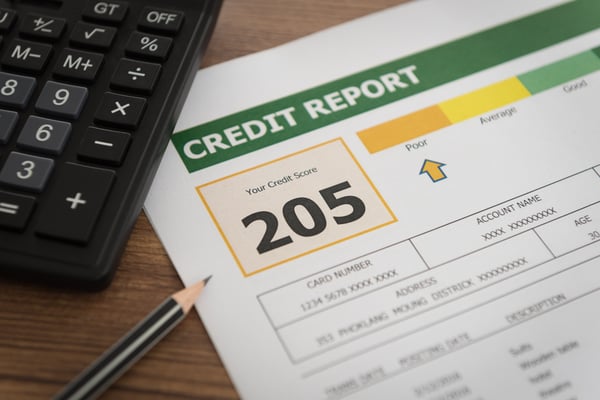 Credit score is a calculation which is used to determine how reliable the individual is as a borrower, considering factors such as spending history, missed/delayed payments, and any outstanding debts.
A higher credit score will increase the options for the borrower when looking for a lender.
Deposit
This is the initial sum of money required to be put down to secure a mortgage. Buy-to-let mortgages usually require deposits between 25-30%, but this could differ depending on the lender and the total amount of the mortgage.
Speak to a buy-to-let expert today!
Early Repayment Charge (ERC)
Some lenders may include an Early Repayment Charge to an agreement, so it is important to make sure the borrower is aware of it.
An ERC is charged when the outstanding mortgage balance is paid off before the end of the term or in some cases when there is an excess paid on the set monthly payments.
Electrical Safety
The Electrical Safety Standards in the Private Rented Sector (England) Regulations 2020, require landlords to have electrical installations within their buy-to-let property inspected at least every 5 years.
An electrical safety report must be provided to existing tenants within 28 days of the inspection.
Energy Performance Certificate (EPC)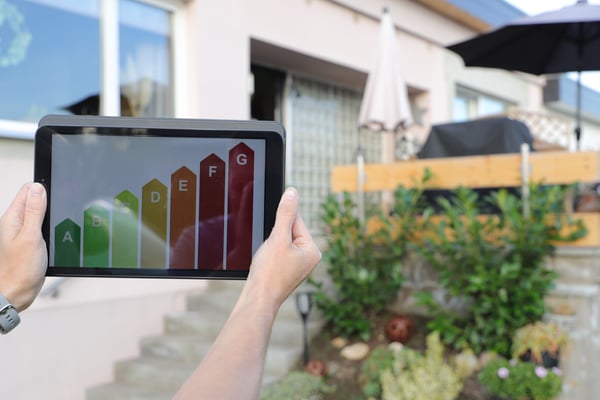 This is a document which determines the energy performance rating of a property.
Currently all buy-to-let tenancies are required to have an EPC rating of 'E' or above, however this is set to change.
From 2025 new tenancies will be required to have an energy efficiency rating of C or higher, with existing tenancies following suit in 2028.
Fixed-rate mortgage
A fixed rate mortgage means that the interest rate is set for a specific period of time. This can be anywhere from 1-10 years and can provide some security as it allows for the borrower to plan ahead and budget accordingly.
Flexible Mortgage
This type of mortgage allows the landlord to be flexible when repaying their mortgage. The landlord can choose to repay more or less than what was initially agreed, it can be used to repay a mortgage in a shorter time frame to reduce the amount of interest charged.
Freehold
Owning freehold means having the ownership of the building and the land which it stands on, outright.
Furnished / Unfurnished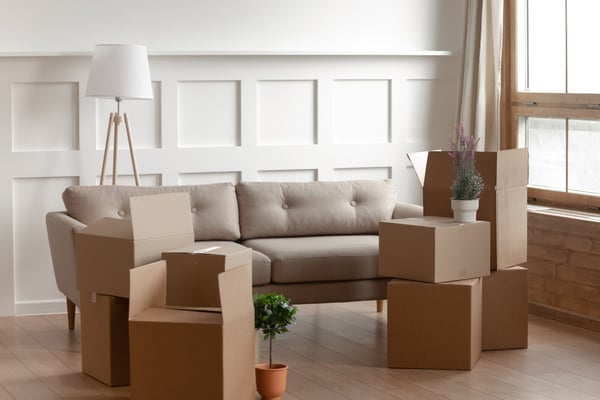 A furnished property will provide tenants with all fittings, furnishing and basic equipment such as beds, sofas, chairs, and dining tables. Small electrical items such as a kettle, microwaves and kettles are also provided.
Unfurnished properties are different as tenants will not be provided with fittings or furniture and will need organize these things for themselves.
Guarantor
This is an individual who agrees to pay for rent if a tenant does not (they are usually a parent or close relative). The landlord can go directly to the guarantor if the tenant fails to provide payment.
A landlord should undergo background checks to make sure that the guarantor is a suitable representative of the tenant.
Holiday Let Mortgage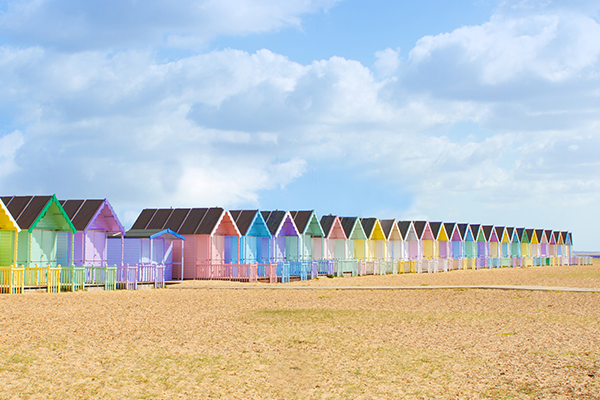 A type of buy-to-let mortgage used to secure properties intended to be used for holiday stays, typically for situations like corporate travel or short holiday getaways.
House in Multiple Occupation (HMO)
This is when a property is let out to more than three tenants who are not from one family. Tenants will occupy a private bedroom but will share some rooms such as the kitchen, lounge area and potentially bathrooms.
Inventory
This is a list of all the contents in the property, with record of the conditions of the house fixtures (e.g., shelves, hobs, sinks) as well as the condition of the actual property.
Joint Tenants
A legal arrangement where two or more individuals share ownership of property. In a joint tenancy, all individuals involved have equal responsibility for the whole property, rather than each having a specific share.
Leasehold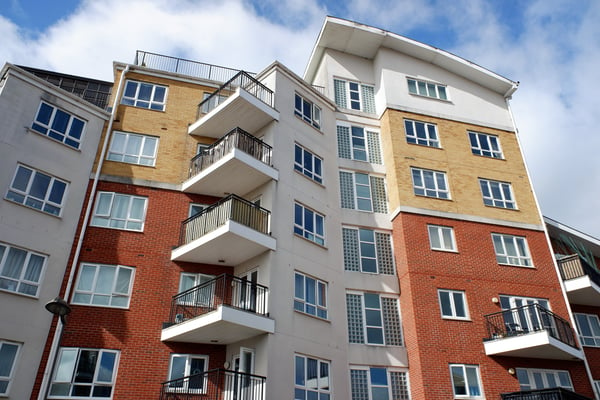 Unlike a freeholder, leaseholders own the property but not the land which it is built on. A lease permits someone to occupy the property, however, once the lease expires the ownership passes to the freeholder.
Let to Buy
This is when a lender allows the landlord to let their residential property (typically, only for 12-months), while they are trying to purchase a new residential property.
Interest-Only Mortgage
Buy-to-let interest-only mortgages are ones where the borrower only pays for the interest on the loan monthly. The mortgage balance itself is repaid at the end of the term.
Loan-to-value (LTV)
This is the size of the mortgage provided as a percentage of the property's value.
Mortgage Payment Protection Insurance (MPPI)
This is insurance used to cover the landlord from any risks associated with renting out a building, such as tenants failing to pay their rent or when there is damage done to the property.
Negative Equity
When the value of the property has fallen lower than the value of the loan secured on it originally.
Non-Resident Landlord (NRL) Scheme
This is a scheme which taxes the UK rental income from people who rent out property but spend more than six months outside the UK. Tenants and letting agents must also join the NRL scheme if they are dealing with properties owned by a non-resident landlord, otherwise it can lead to tax penalties.
Notice Period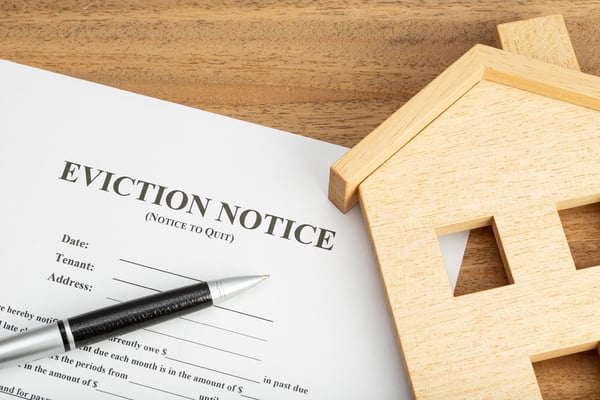 A notice period highlights when a landlord or tenant wants to end a tenancy agreement. Either party must communicate to the other by providing a notice.
Portfolio Landlord
This refers to landlords that have four or more distinct buy-to-let mortgaged properties (in the UK) including holiday lets and properties owned by a limited company.
Reference Check
Reference checking is a way of evaluating whether someone will be a suitable tenant for a landlord's property.
Tenants usually receive a reference from past landlords or from their employers to ensure that they are stable and will be able to afford the rent payments.
Rental Arrears
Debt built up when a tenant has not kept up with their rent payments. These are 'priority debts' and must be dealt with quickly, otherwise the tenant could risk eviction.
Right to Rent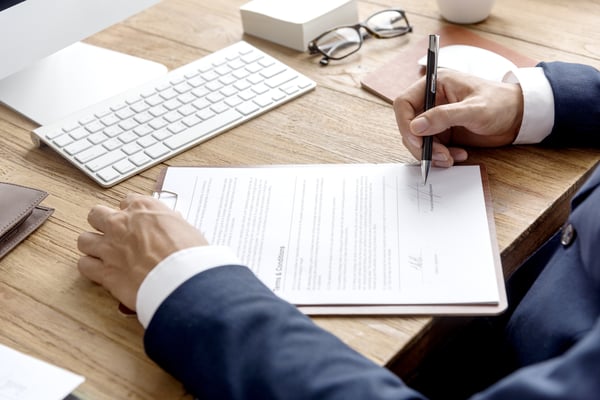 Introduced under the Immigration Act 2014, the Right to Rent is a legal requirement whereby someone must be able to prove that they are in the UK legally, in order for them to be allowed to rent a property.
Section 21
An eviction which landlords can serve their tenants without needing to provide reasoning. It is a legal process where a landlord is retaining possession of their property, however, they may only serve a Section 21 notice when the fixed-term of an agreement is finished or to tenancies that do not involve a fixed end date (known as a periodic tenancy).
Stamp Duty Land Tax (SDLT)
Buy-to-let properties are always subject to SDLT, unless the buy-to-let is the landlord's first property and they do not own a residential property. For additional properties, including buy-to-lets, there is an additional 3% to pay on top of the standard SDLT rates.
More advice on SDLT for buy-to-let properties can be found here - https://hoa.org.uk/advice/guides-for-homeowners/i-am-buying/stamp-duty-for-buy-to-let/
Standard Variable Rate (SVR)
This is the interest rate change which occurs when the initial mortgage deal period on a fixed rate expires. With an SVR, monthly payments could change going up or down depending on the rate.
This rate changes and is entirely up to the lender but note that it may be impacted by the Bank of England's interest rate.
Tenancy Agreement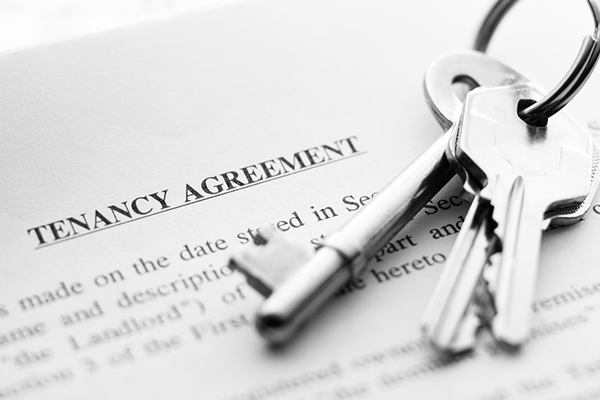 A contract between a landlord and tenant establishing the terms of their rental agreement. These are usually written up and put in order before the landlord begins to let out their property. Information is given to the tenant showing what they are responsible, while they are renting out the property.
Tenants in Common (TIC)
When tenants have joint ownership of a property each individual owns a distinctive share of the property. In the event of a tenant who owns a share passes away, the ownership of the tenant passes down to their beneficiaries in accordance with their will.
Tenants Fees Act
Established June 2019, this act prohibits landlords and letting agents from charging fees on payments that are not considered as 'permitted'. Only permitted fees are subject to being charged.
Tenants Deposit Scheme (TDS)
When tenants begin to rent out a property from a landlord, they must usually lay down a deposit. The landlord must protect any deposits by using a government approved Tenancy Deposit Scheme within 14 days of receiving it from the tenant.
Wear and Tear
This is the type of damage, which is caused over a long period of time, which can sometimes be deemed unavoidable (faded curtains, scrapes on the walls).
Landlords generally would not expect a tenant to pay for the cost of any wear and tear damages to their property.